Embroidered Linen
For shirts and other wearable items suitable for embroidery: Wearables
To Join Our Mailing List: click here
Brand New Designs!
Dobby hemmed, velour terry hand towels. 26" x 16" in white, black, dark green, or navy with our newest design. $11.99 each or 2/$21.00 + shipping. NOTE: Scroll down to see these towels with other designs.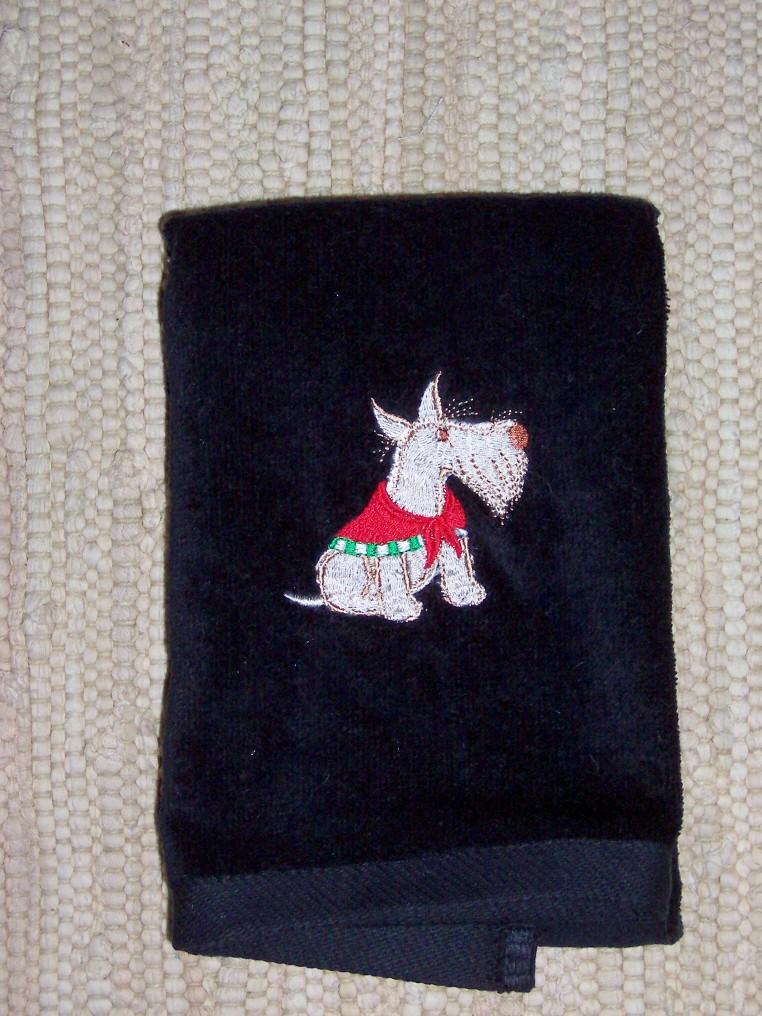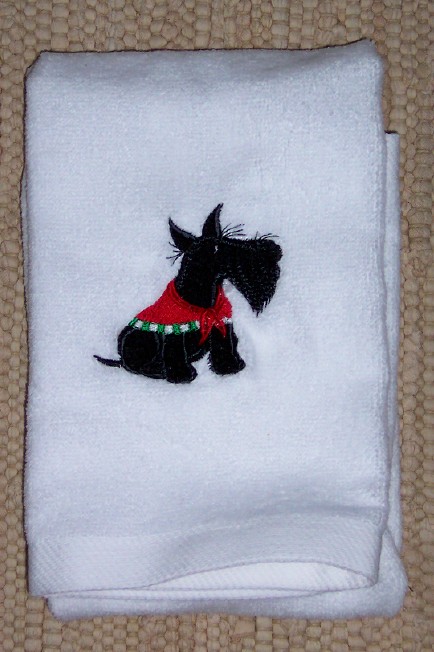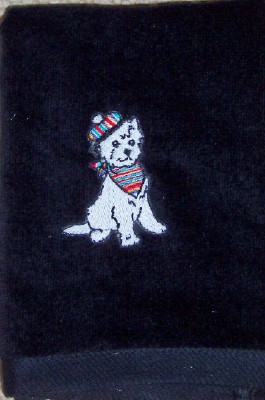 Buy one hand towel as shown:
Buy two hand towels as shown:
Potholders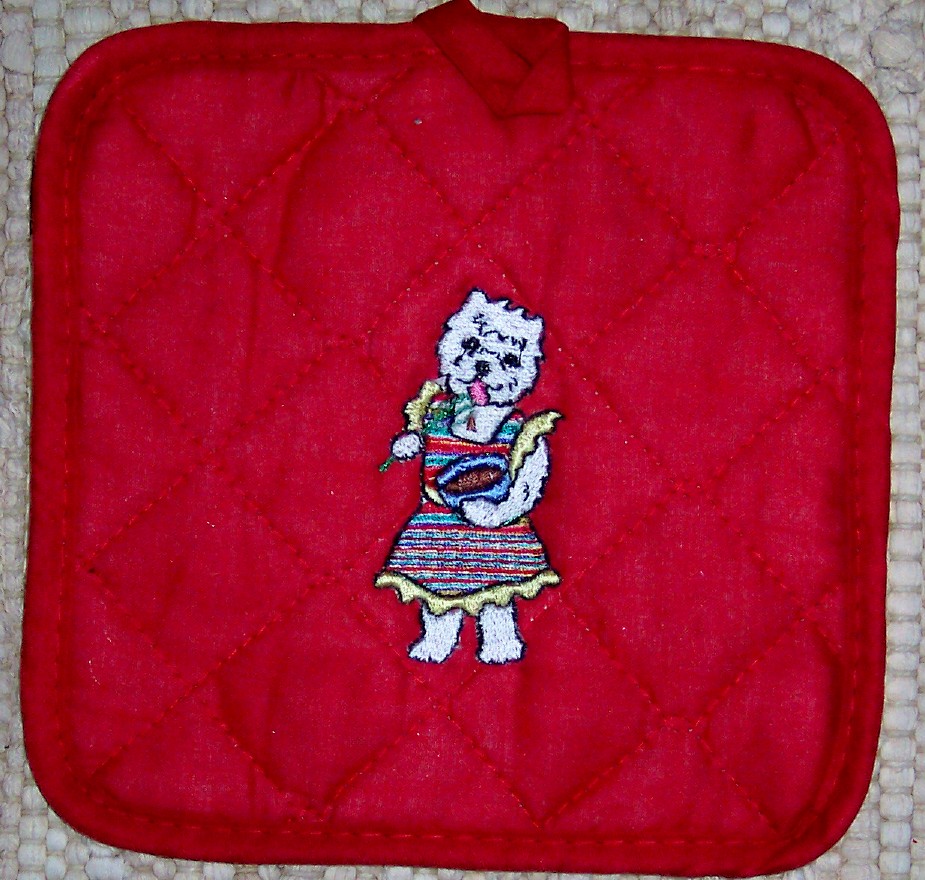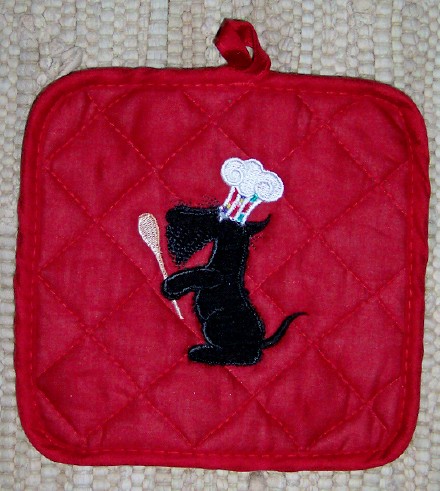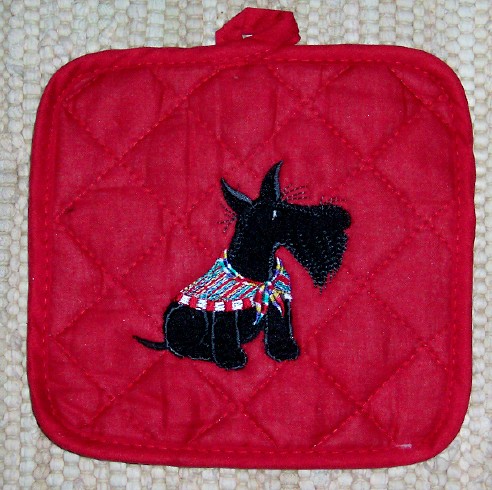 Red quilted potholder available in Betty Crocker Westie, Baker Scottie, Sweater Scottie. $10.99 each + $2.50 shipping. Approximately 7" x 7" with fabric hanger. Washable.
Red Potholder
Kitchen Towels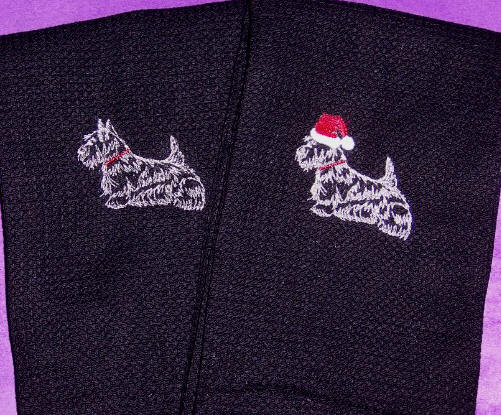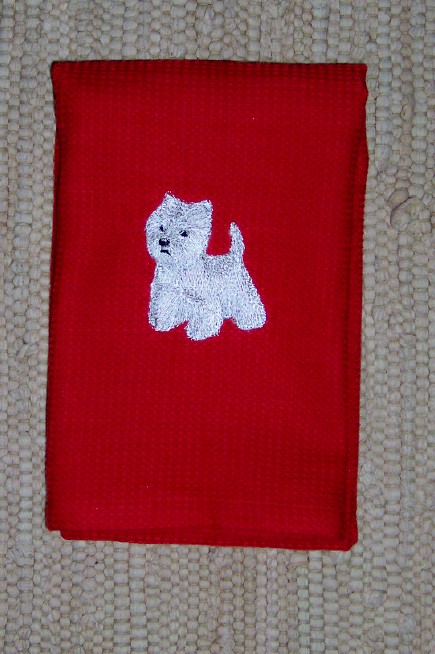 Kitchen Towels are standard size mini waffle weave style. Completely functional should you choose to use them. $10.00 single towel, $18.00 pr. + shipping. Available in holiday red, natural, medium blue, or black.
Order a Single Kitchen Towel:
Order a Pair of Kitchen Towels:
Velour Fingertip Towels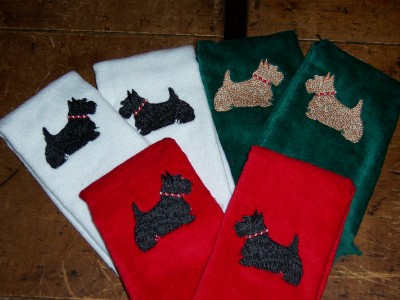 Fingertip towels in red, white, green, dark blue (not shown), black (not shown), natural (not shown). $15.00 per pair, shipping = $2.50.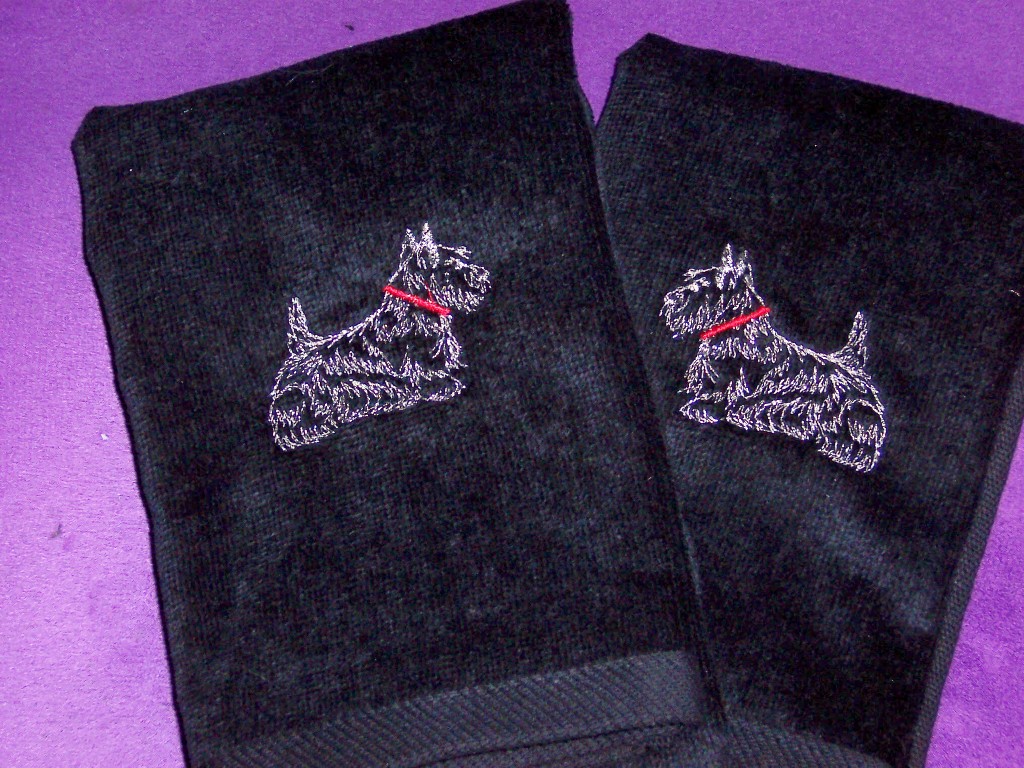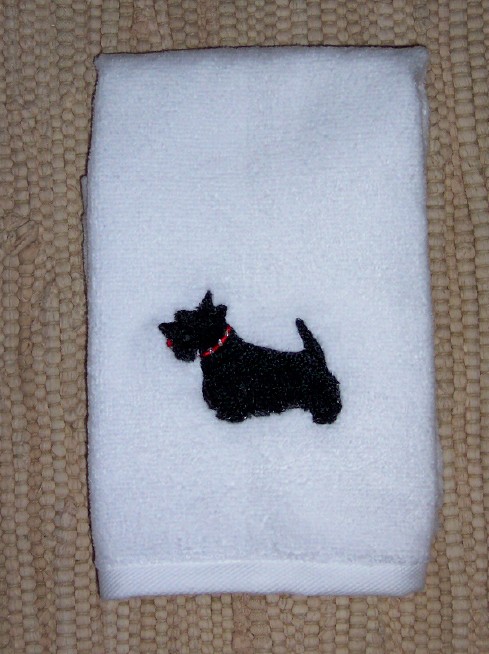 Hand Towels.
Thick velour w/terry back and finished hems. These are wonderful quality and available in White, Black, Dark Green, and Navy. Very functional and great for a gift. $10.00 each, $20.00 per pair. Shipping=$3.50. Silver jeweled Scottie shown. Also available with Wheatie, Westie, Cairn light, or Cairn dark.
Buy a single hand towel:
Buy a pair of hand towels:
Send a gift!
We can mail any of our items as a gift and include a gift card with a Scottie, Westie, or Cairn and your message. Just e-mail or call us: sales@ibdoggone.com 252-626-7942
Nurse Frosty Books and Merchandise
Wearables: Shirts, Vests, Caps, Aprons, Bibs, Tote Bags, Patches