NEWS & AROOOS

December 10, 2013
Hi Terrier Lover:


In this issue: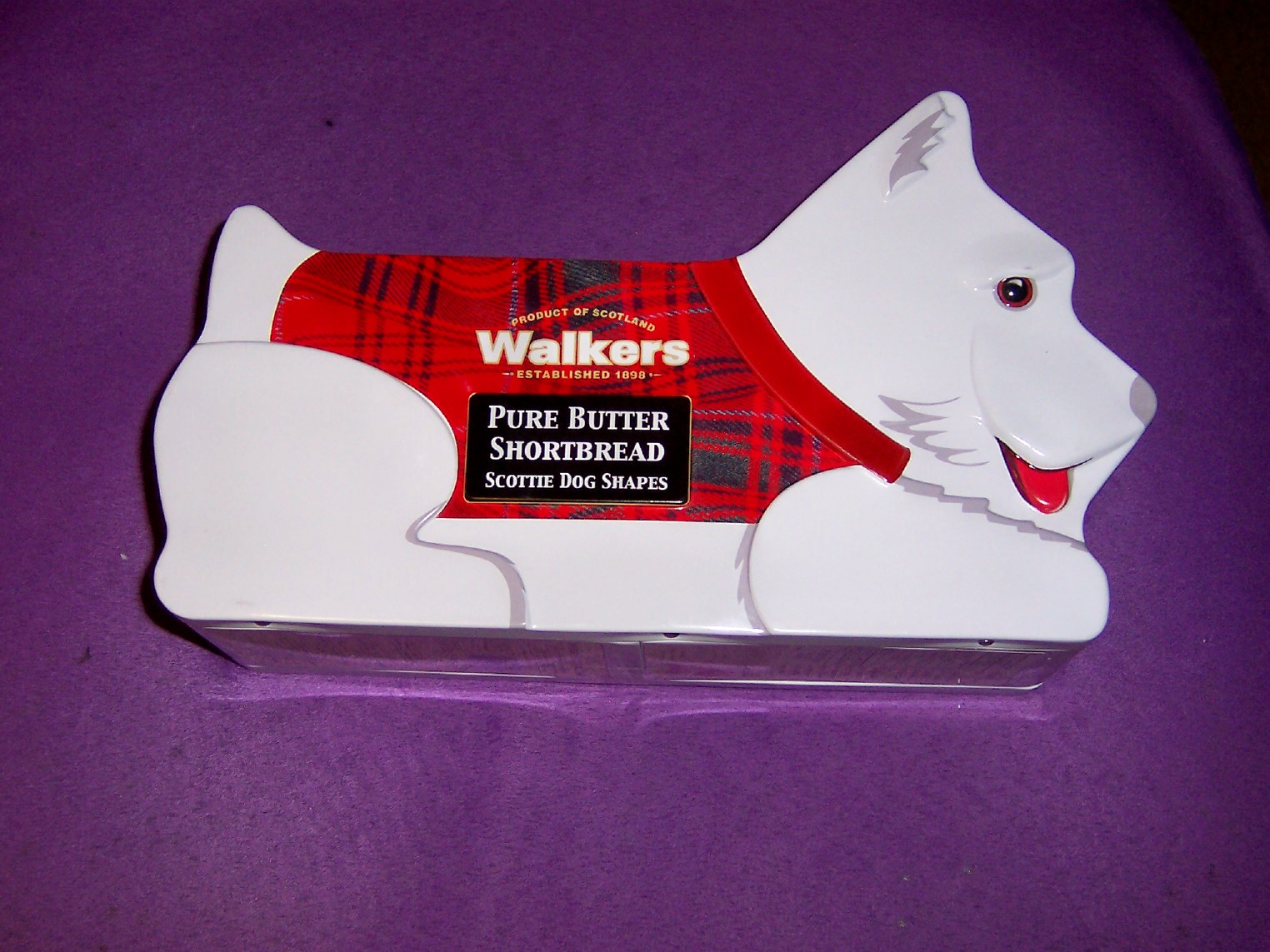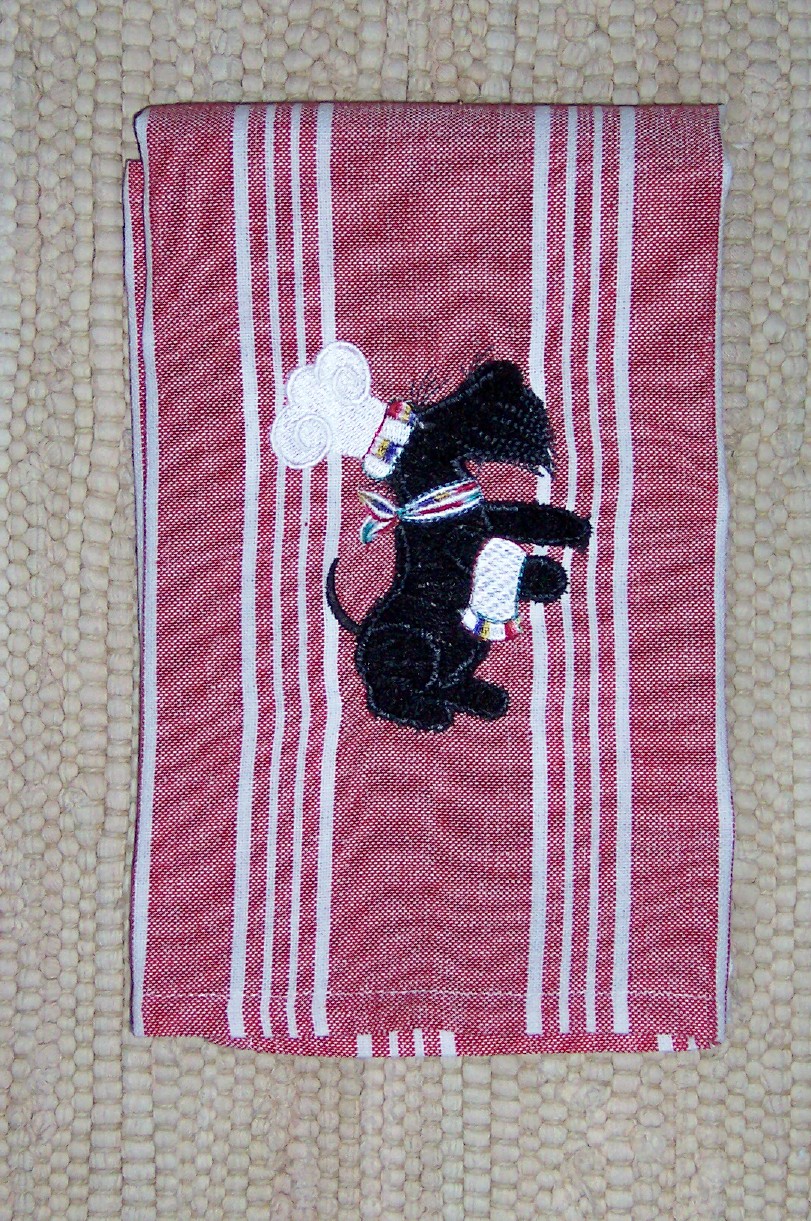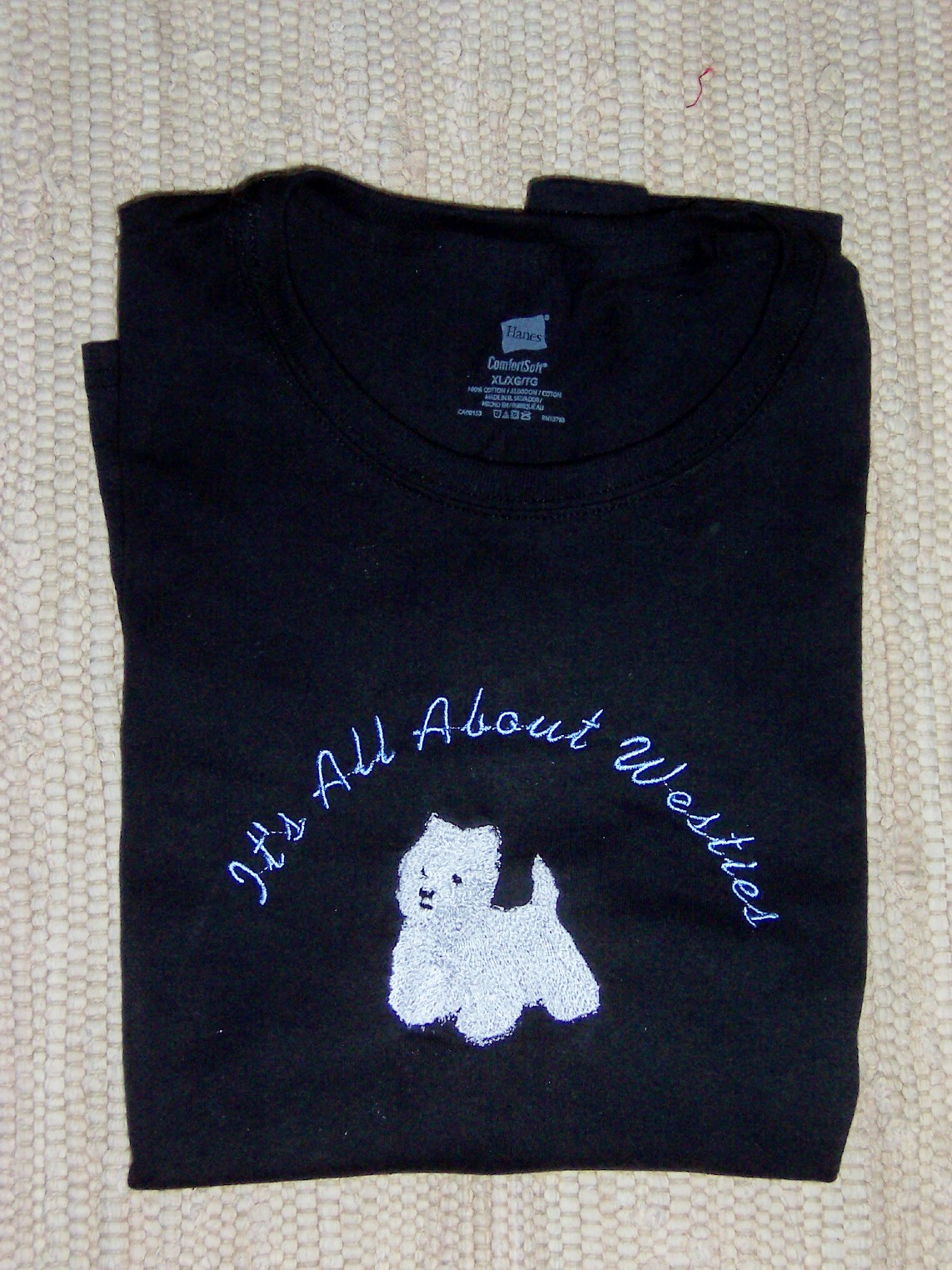 We've lots of great gift items on Ebay
like this wonderful Wheatie cookie tin
containing Scottie shaped cookies, tees,
kitchen towels and potholders and
lots more. Some end tonight so hurry
and check them all out here:

IBDOGGONE ON EBAY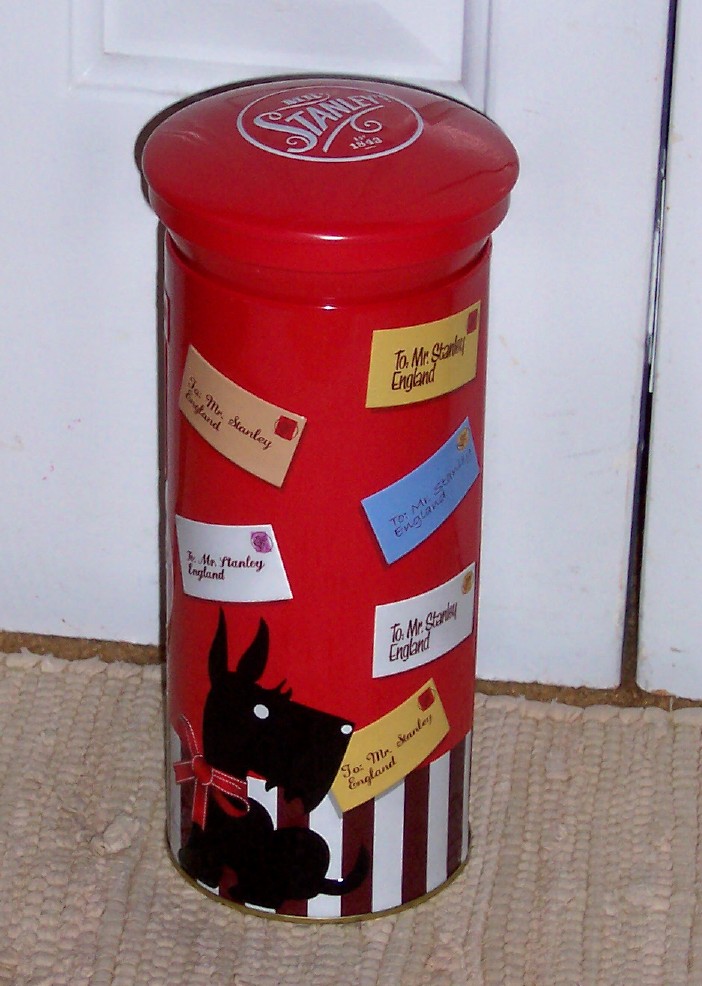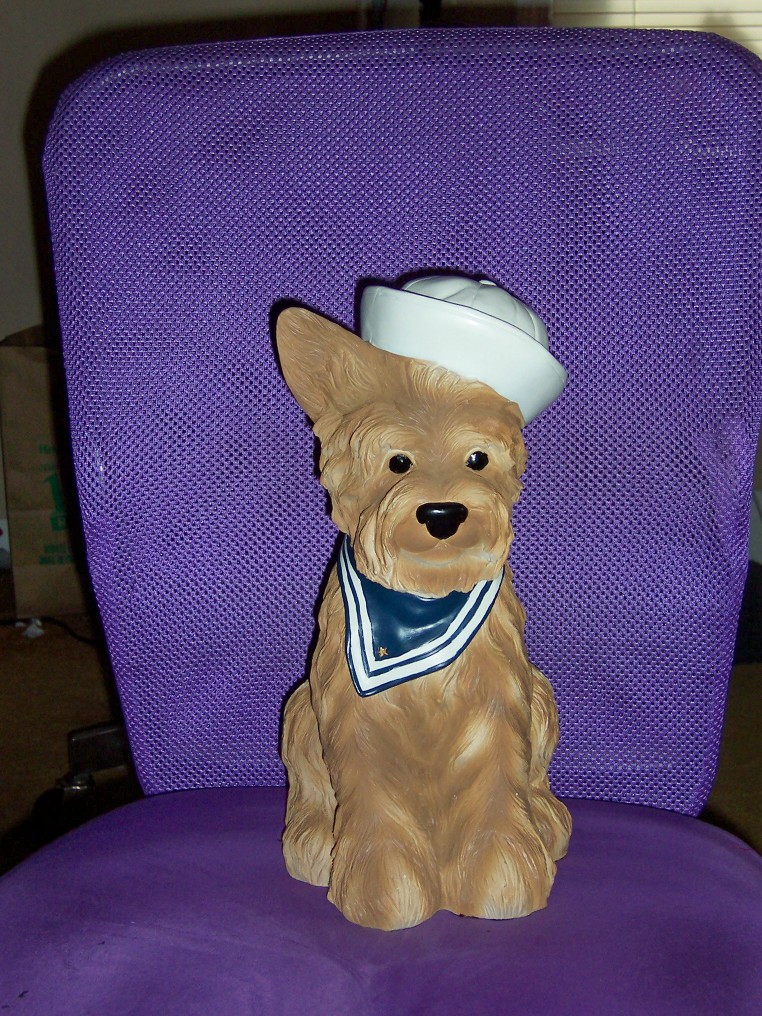 We'll be happy to mail a gift direct
and include a gift card. Just email
us with the gift recipient's name
and address and a brief message
for the card. We have Scottie, Cairn,
and Westie gift cards. (see below)

EBAY

Check out our Holiday Shopping page:

HOLIDAY SHOPPING

Here you'll find our unique gift cards
for dressing up gifts for your favorite
Cairn, Scottie, or Westie friend.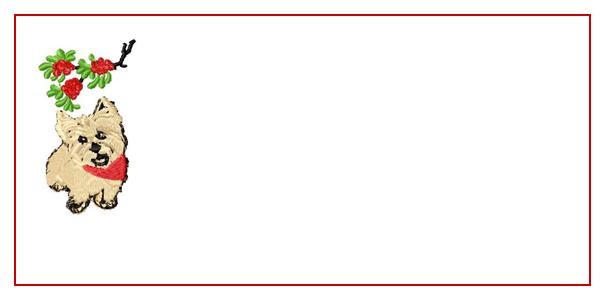 More great buys and gift ideas:
SPECIALTIES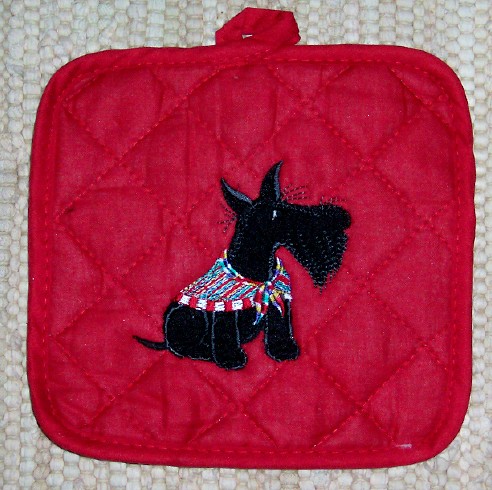 EMBROIDERED LINEN

*****************************
Working for a Dream: A Therapy Dog Story


Rachel became interested in pet therapy at
a young age when her grandmother was
ill, and she went with her grandfather and
the family dog to visit.

Seeing the joy her grandmother felt when
they brought her little dog for a visit inspired
Rachel.

Years later when she got her very first dog,
a Beagle named Amaretto, she was determined
to train Amaretto for pet therapy.

Now, Amaretto is a certified therapy dog, and
she and Rachel make regular therapy visits
to several facilities.

Rachel is also getting ready to start veterinary
school. Read their story here:

RACHEL AND AMARETTO



REMEMBER: We want to publish all
upcoming activities for rescue so please
send us your 2013/14 winter, and holiday
listings for rescue events: auctions,
gatherings, and more so we can include
them in our calendar.
All we need is date, name of event,
location, and a contact for further info.
Please help us help rescue! Send to:
Calendar Listings: sales@ibdoggone.com

_________________________________________________________________________________

**********


Terrier Rescue Events Calendar



Please send us information on fund raisers, gatherings or other events for your favorite Scottie, Cairn, or Westie rescue group! We're especially
eager to hear of fall and holiday events being
planned!

Col. Potter Cairn Terrier Rescue, Lynch
Creek Fund Raiser:
CAIRN FUNDRAISER

Col Potter Cairn Terrier Rescue Web Thrift Store:
Westie Rescue of Austin, TX has their wonderful Tshirts again.
Get yours and help a Westie in need:

Scottish Terrier Club of Greater NY Rescue.

Many terrier rescue groups have gift shops on
their sites. Buying something at one of these shops

for a gift giving occasion or just to treat yourself is

a wonderful way to support rescue.

Here are a few that we know about.


Scottish Terrier Rescue, St. Louis


Scottish Terrier Club of New England.

Cairn Rescue Cookbook. Order yours here: Cairn Cookbook


North Texas Scottie Rescue

Memory of Monroe

Westie Rescue

Col. Potter Cairn Terrier Rescue


Ohio Westie Rescue.

Arooo Studios has some cool Scottie items.

If you don't see your rescue group here and you are having an event in 2008 or you know of a terrier rescue group with an on-line gift shop, please contact us with your group's information so we can include you in the next Terrier Rescue Events Calendar.

And, please pass the word to every terrier rescue group so that we can continue to expand our Rescue Calendar!
Help us, help Terrier Rescues.