Bichons
We are proud supporters of Small Paws Rescue.
Bichon Butler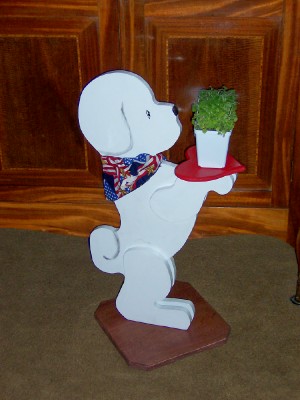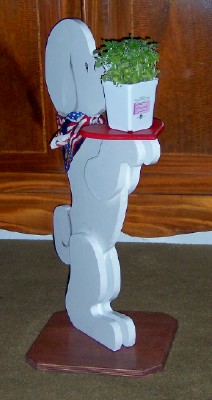 Here kitty, kitty. Have some yummy catnip!
Each butler is handmade and unique. Butlers stand about 29" tall and can comfortably hold up to 5 lbs. on their heart shaped plates. Perfect to stand patiently beside a chair with your favorite beverage or snack or to greet guests at a sheltered entrance. Several coats of varnish make the butler water resistant but he should not be directly exposed to the weather. Price includes domestic shipping. If you are outside of the USA, please e-mail for a shipping quote. Allow 3-4 weeks delivery. Accessories not included. $165.00 each including domestic shipping.
Bichon Kitchen Towels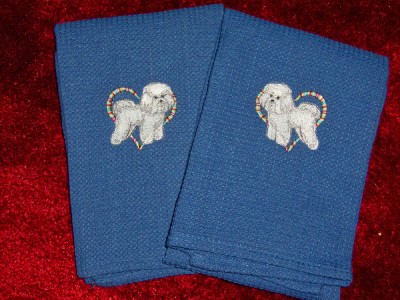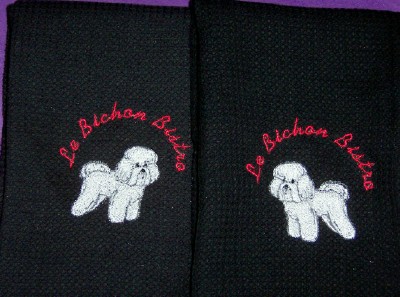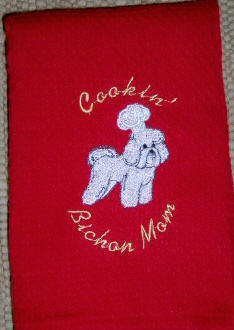 Not just a pretty face, our standard size kitchen towels in a nice mini waffle weave of 100% cotton are very functional, too. Machine Wash/Dry. Available colors: Light Blue (shown), Dark Green, Black (shown), Navy, Holiday Red (shown). To see what some of the other colors are like: Scottie Kitchen Towels. $12.00 each + $2.50 shipping.